That's it! After several weeks of work and more than 20 days waiting for validation,
my first two assets are available on the Unity Asset Store:
Ultimate Screenshot Creator
Ultimate Screenshot Creator is the most complete and customizable screenshot creator available on the Asset Store. It's the perfect tool to create promotional content,  wallpapers, screenshots for mobile gaming stores, and more.
https://www.assetstore.unity3d.com/#!/content/82008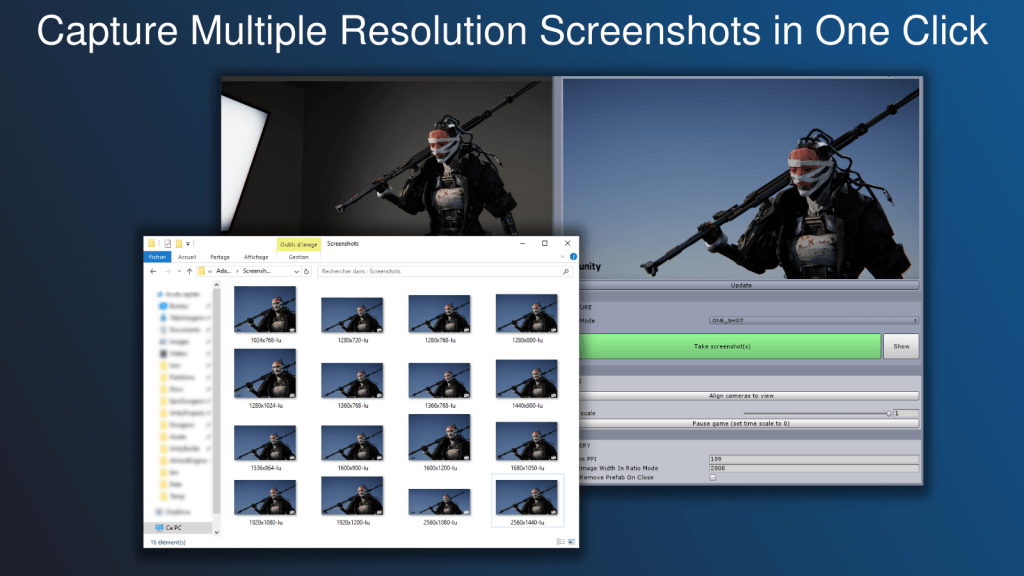 MultiResolution Preview Gallery
With MultiResolution Preview Gallery, you can easily preview your game in several resolutions, aspects and physical sizes (ppi) at a glance. No more bad surprises, no more tedious checks. This asset will save you a lot of time, that you can use on your game!
https://www.assetstore.unity3d.com/#!/content/82015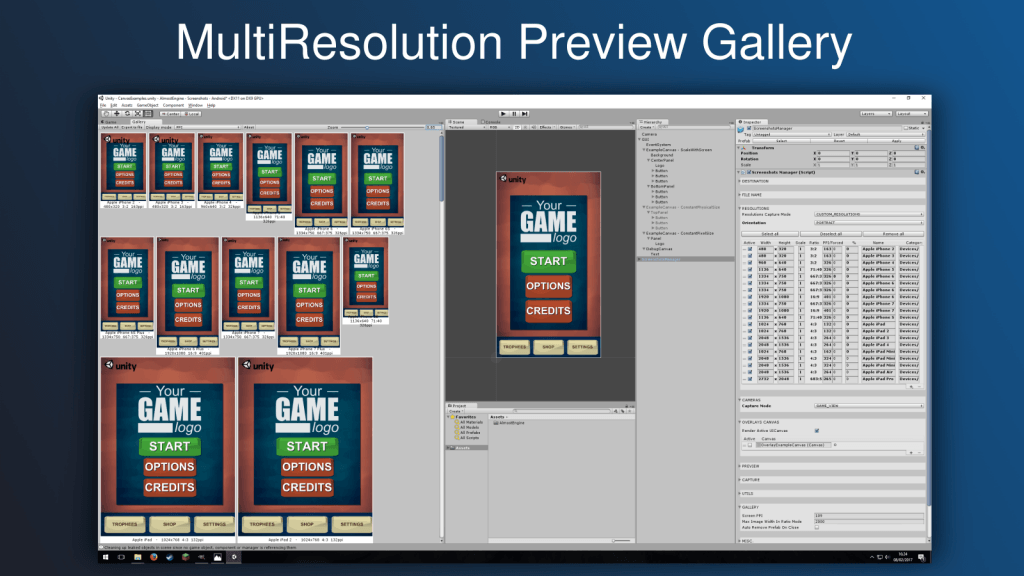 More information can be found at www.wildmagegames.com/unity