Hello everyone, here's news from the front.
It has already been three months since the last news, time goes too fast. I was very focused on the game and I did not have much time to feed the various social networks, etc. I will continue like this until the end of version 0.4 and start posting more again. These three months have been very productive, here is a glimpse of what I did.
v0.2 Level Design
I finished version 0.2 of the game, in which the effort was focused on level design. I reworked all areas of the dungeons, their shapes, sizes and connectivities, I made a first playable version of all zones. Some levels still require a lot of work but most are already very satisfying. I would love to show you pictures of all this but I do not want to spoil everything, so I will not.
Thanks to that, I finally apprehend much better the game on its entirety. I have a better idea of ​​the amount of work remaining and where the effort is needed. I will also be able to choose to keep or not some areas depending on the remaining development time.
I bought an asset to make decals (projecting texture on the floor, walls, or objects) but eventually it did not suit my needs, and I had to implement my own solution. In particular, I added the possibility to display decals on physical objects, such as traps. With this new system, cleaning the traps is now much more fun. For example, a blood stain on a stunner is well animated.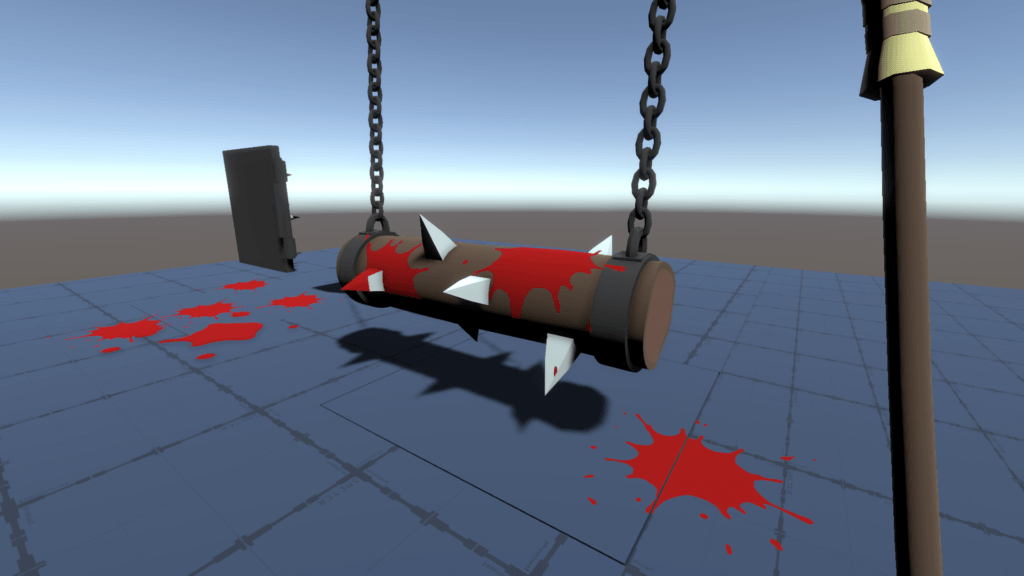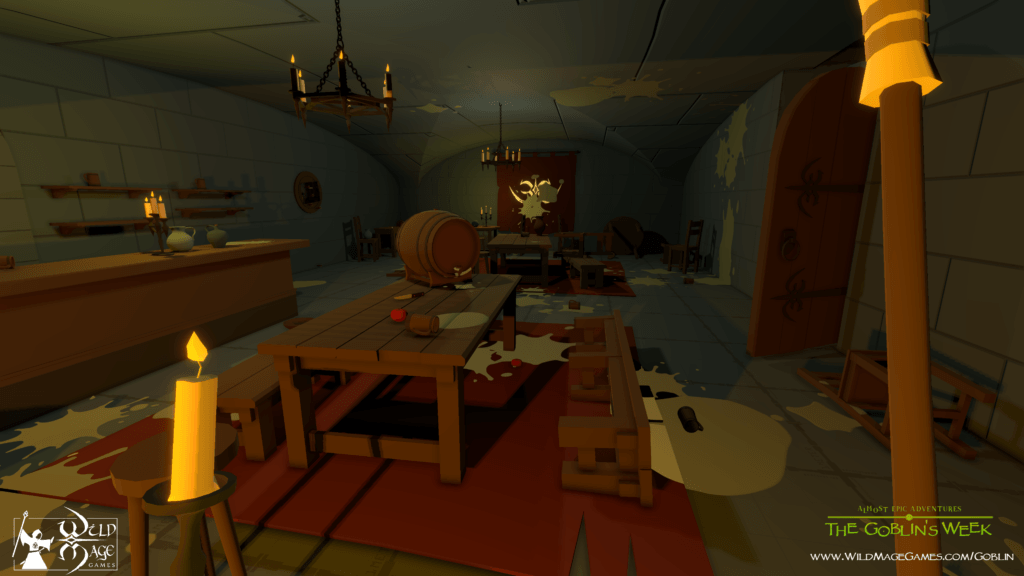 v0.3 Janitor & Adventure
I almost finished version 0.3 of the game, in which I focus on the janitor experience. I reworked the associated missions, quests, dialogues, gameplay, etc. I am quite happy with the dialogues and opportunities for quests and missions proposed for now, and writing dialogues and descriptions with always a hint of sarcasm is something that I really appreciate.
I also reworked some levels, like the introduction, the integrated tutorial part, the entrance of the dungeon, and the Adventurers' Maze. For example, here is a small piece of cave: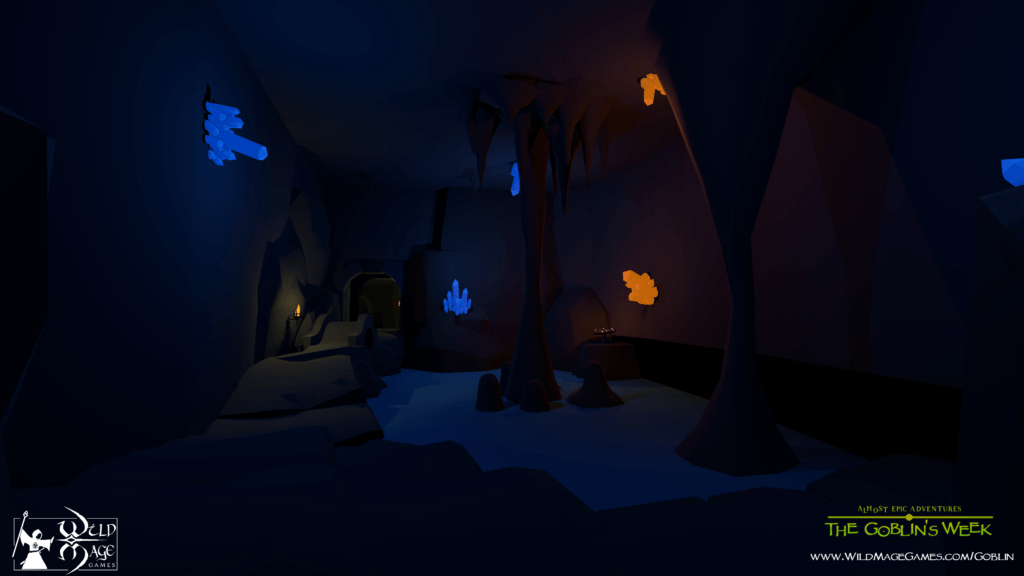 I also reworked some traps, and I created a few. For example, here are the new stakes floor and a wall of blades:

An important part of the fun of cleaning the dungeon comes from staging the sad accidents of the adventurers. It was essential to put in place ragdolls (dolls almost unarticulated) to be able to "play" with the bodies and limbs. Adventurers can have a large number of clothing variations, so I've set up a system to automatically create ragdoll variations based on the deceased adventurer. Here is a small example of what it can give: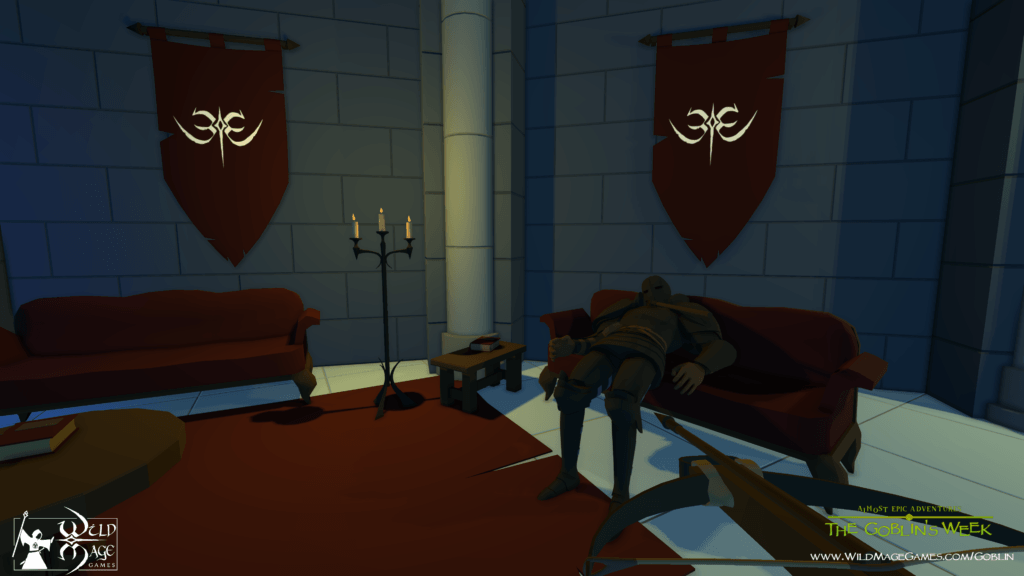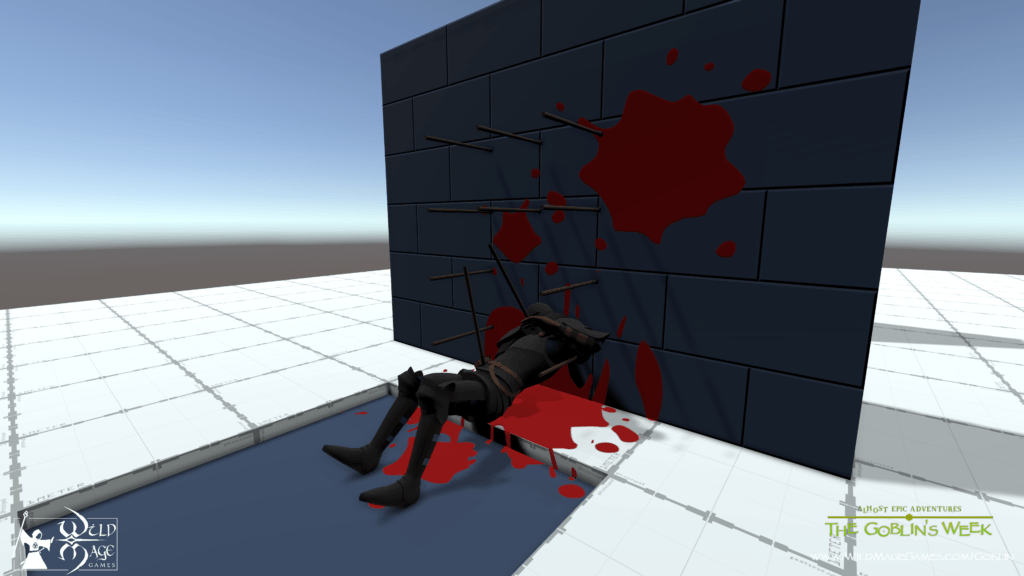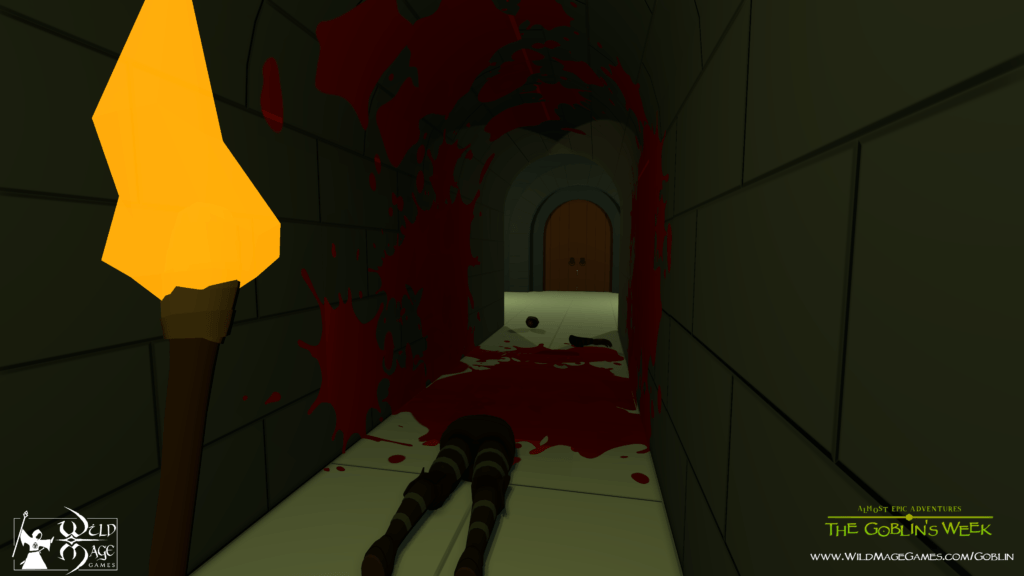 What is good with this version is that the many different elements of the game are working well with each other, and that for now it's going as expected. The concept of the game is quite complex, I've done a nice diagram on paper this week that describes the interactions, which will help me make it work, but I'm sure that if it is well done it will be a game very original and very interesting to play (and replay!).
Roadmap
There is still a lot to do, but everything is going well. My priority in version 0.4 will be to finalize the stealth gameplay, including reworking the first associated areas, and the artificial intelligence. When it's done, the whole gameplay and story base will be implemented. Then, I will "only" have to rework the other levels and add dialogues, 3D models, and so on. I will start to seriously look at the music and sound effects in version 0.4 to start setting them up in the 0.5.
See you soon,
Arnaud